Get Involved!
A small shoebox can have a big impact. What goes into the box is fun, but what comes out of it is eternal. Be a part of changing children's lives all over the world in Jesus' name through the power of a simple gift with Operation Christmas Child.
We believe that God wants to use Ilion Community Church to send Operation Christmas Child boxes to children all over the world. We need you to join us as we pray, pack, and ship these gifts.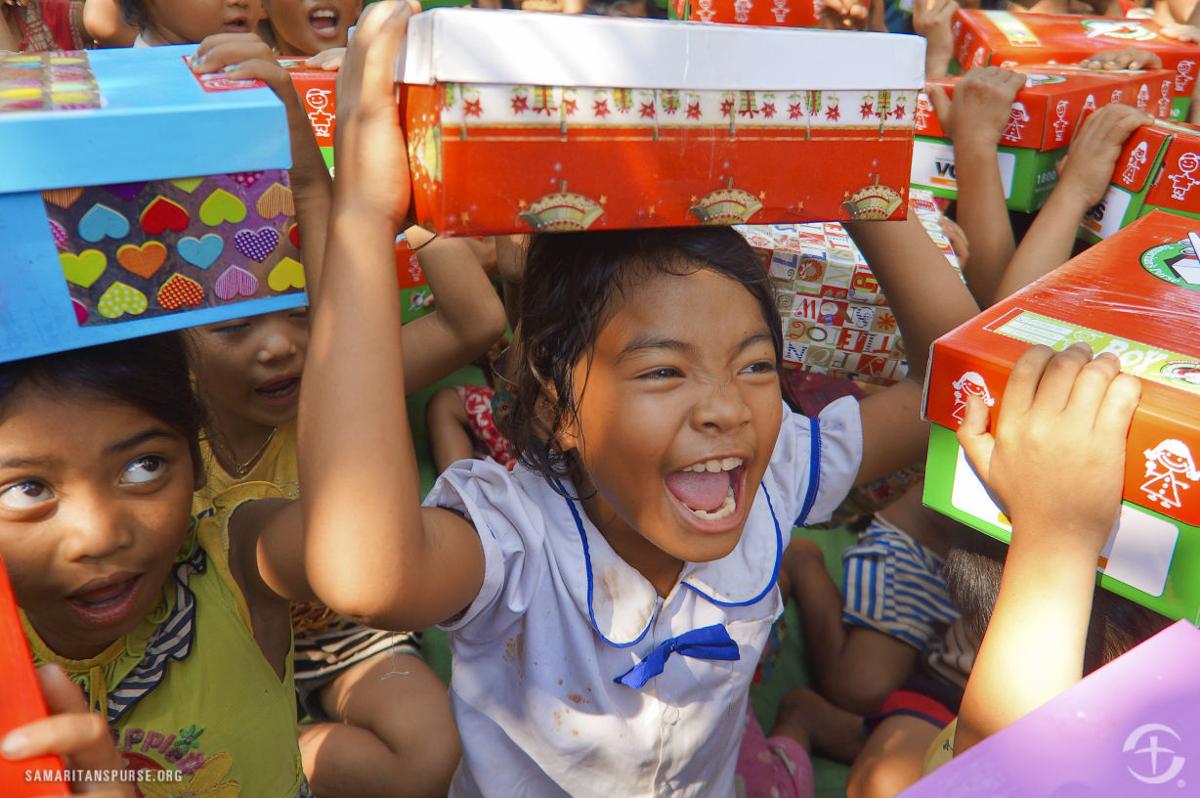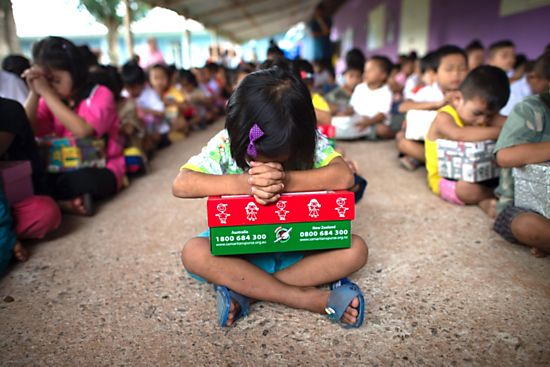 What is Operation Christmas Child?

It's the world's largest Christmas project of its kind, Operation Christmas Child, uses gift-filled shoeboxes to demonstrate God's love in a tangible way to children in need around the world. 11 million children where reached in 2015.
What is the process?
Individuals, families, churches, classes, business

and

groups

fill empty shoeboxes with a "wow" item—like a doll or soccer ball—and other fun toys, school supplies, hygiene items, and notes of encouragement. Samaritan's Purse and its partners deliver the gifts to children in more than 100 countries.
.
What happens after the shoeboxes are delivered?
More than 4.7 million children have participated in The Greatest Journey, Operation Christmas Child's follow-up program that is offered to many children who receive shoebox gifts. The Greatest Journey is implemented through a global church network to help children learn how to know and follow Jesus.
Processing Center
Transporting to Remote Places
Opening of Shoeboxes (Cambodia)
Getting to know Jesus through The Greatest Journey classes.
Be A Part of the Shoebox Experience!
Find a Shoebox
Start with an average-size cardboard or plastic shoe box. If you want to wrap it, cover the box and lid separately. Or pick up a box and brochure at Ilion Community Church M-F 8:00 am-5:00 pm or at 10:00 am Sunday Service.
Girl or Boy?
Decide whether you will pack a box for a girl or a boy, and the age category: 2-4, 5-9, or 10-14.
Fill with Gifts
Select a quality "wow" toy such as a doll, soccer ball with pump, or stuffed animal. Then add other fun toys, hygiene items, and school supplies.
Pray
Most importantly, pray for the child who will receive your gift. You can also include a personal note and photo.
Follow Your Box Labels
Donate $9 online and receive a tracking label to
and discover the destination of your shoe box gift or have a fundraiser to help to cover shipping cost.
Drop-Off
Take your shoe box to a local drop off location during National Collection Week, November 12-19. Click here for locations.